Multipronged foray to meet 2030 sustainability goals
India is working with Russia, France, the US, Denmark, and Sweden to find ways to meet its sustainability goal of generating 450 gigawatts(GW) of renewable energy by 2030.
Russia's Deputy Energy Minister of Russia Pavel Sorokin has said that India and Russia have "agreed to set up a new group on interaction in the energy sector, which can settle arising issues on cooperation deepening at the working level." Taking at the opening ceremony at the Indian Energy Centre in Moscow, he said that the activities of the group include "development of new provinces, green-fields (sic) and new segments like LNG, and oil production in new regions" that could amount to "dozens of billions of dollars."
On March 3, 2021, the Indian cabinet ratified the signing of a Memorandum of Understanding (MoU) between India and France to generate renewable energy 450 gigawatts(GW) by 2030. India generates 93GW of renewable energy and wants to double that capacity next year and get to 450GW by 2030. Solar energy is targeted to be about 50% of this capacity. The MoU was signed in January 2021 and covers technologies relating to solar, wind, hydrogen and biomass energy. Specifically, the agreement mandates the exchange and training of scientific and technical personnel; the exchange of scientific and technological information and data; the organisation of workshops and seminars; the transfer of equipment, know-how and technology; and the development of joint research and technological projects.
India and Russia
After accepting the 2021 CERAWeek Global Energy & Environment Leadership Award for his commitment to energy sustainability and the environment, Prime Minister Narendra Modi said that "climate change and calamity are major challenges facing the world." Articulating his vision on how to deal with them, he said "one way to fight them is through policies, laws, rules and orders, and the other is bringing behavioural change, he said, listing measures taken by his government for sustainable energy usage." He revealed that "the target of mixing 20 per cent ethanol has been advanced to 2025, 5,000 compressed bio-gas plants will be set up to turn municipal and agriculture waste into energy." Highlight some of the successes, he said "while switch over to energy-efficient LED bulbs has helped save 38 million tonnes of carbon emission, modern techniques of irrigation as well as reducing the use of pesticides with greater awareness of improving soil health has greatly helped." After India adopted Bharat-VI emission norms in April last year to cut vehicular pollution, the share of non-fossil sources in India's installed capacity of electricity has grown to 38%." India is working to "increase the share of natural gas" "from the current 6 per cent to 15 per cent by 2030." He concluded that "India is well on track to achieve its Paris agreement targets well before the target date of 2030." He reminded the world that though is not a polluter," it has "voluntarily committed to reducing greenhouse gas emission intensity of its GDP by 33-35 per cent below 2005 levels by 2030."
Non-fossil installed capacity has grown to 38%
Modi highlighted the population's successful switchover to LED bulbs, voluntarily giving up subsidy on Liquified Petroleum Gas, increased cooking gas coverage, affordable transportation initiatives, increase in forest coverage and increase in the population of endangered species as great examples of how behavioural changes can bring positive environmental change.
Top US Government special presidential representative John Kerry revealed that he has "put together a small consortium of several countries" and "private sector capital" "that are prepared to help India with some of the finance and transition" in its ambition to "produce 450GW of renewable energy by 2030." He estimated that India would need "about USD 600 billion to be able to make that kind of transition." Since India is "extremely focussed" on increasing its solar capacity, he said his technological interlocutors are promised "solar panels that are 40 per cent more efficient" and don't rely on 'panels being produced in China" which has more or less cornered this market. In typical Democrat style, he said that China has also indicated its interest in joining such an alliance and that he was willing to put that interest "to the test." Kerry also indicated his alliance partners were willing to help India's goal to evolve into creating its own "Hydrogen economy of the future."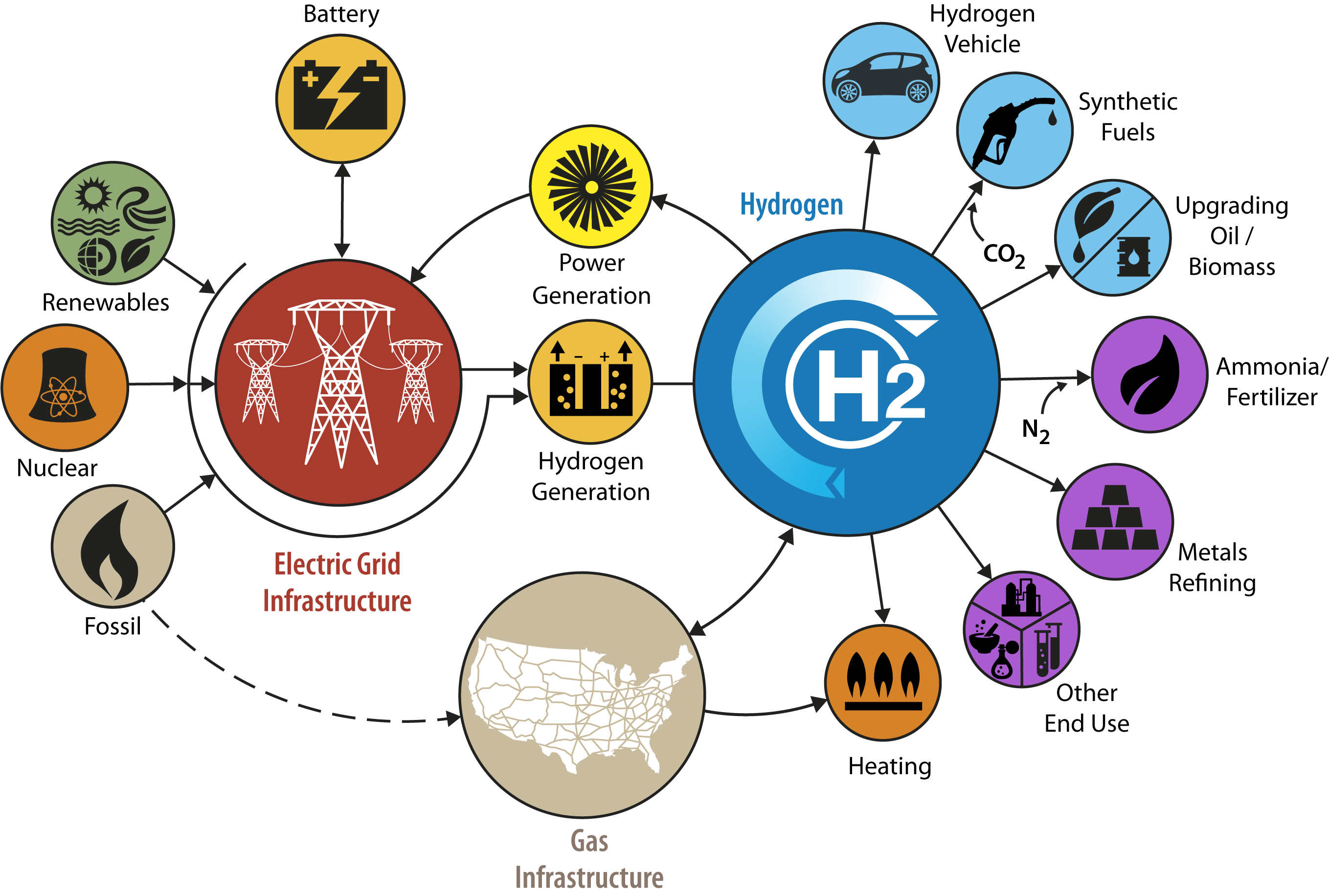 Hydrogen: Energy of the future
In an orthogonal development, the Danish Ambassador to India Freddy Svane met with Rajasthan Governor Kalraj Mishra on March 6, 2021, at Jaipur and exchanged ideas in an "inspirational meeting" and later had a "productive dialogue" with Chief Minister Ashok Gehlot. The conversations centred around water, dairy, and strategic green partnership. In September 2020, India and Denmark decided to elevate their relations to Green Strategic Partnership and strengthen cooperation for comprehensive reforms in the World Trade Organisation (WTO). The Green Strategic Partnership would build on and consolidate the existing agreement establishing a Joint Commission for Cooperation (signed 6 February 2009) between India and Denmark. Through this mechanism, the countries would cooperate within the political, economic, and commercial fields and on science and technology, on the environment, energy, education, and culture.
On March 6, 2021, Prime Minister Narendra Modi had a virtual meeting with Swedish counterpart Stefan Lofven. Briefing journalists about this meeting, Sweden Ambassador to India, Klas Molin said the two leaders agreed on the need for international cooperation to combat climate change. Lauding India's role in the international solar alliance, Molin announcing that his country "will be joining" this alliance with "new ideas for sustainable future and renewable energy."
To discourage imports from China, developed with unfair subsidies, labour practices, and regulations, India on March 10, announced a 40% import duty on solar modules and 25% on solar cells.
India and Denmark upgraded their relationship to a Green Strategic Partnership