Maritime India Summit (MIS) 2021 expects 27 MoUs valued at ₹12,000 crores
India organised a Maritime India Summit (MIS) 2021 in which a 'Chabahar Day' was celebrated with Afghanistan, Armenia, Iran, Kazakhstan, Russia and Uzbekistan.
The Ministry of Ports, Shipping and Waterways is likely to sign 27 memorandums of understanding amounting to Rs 12,000 crore at the second Maritime India Summit (MIS) 2021. Ministry sources said these MoUs will be signed between the Ministry and Coal India Limited (CIL), Central Coalfields (CL), Vedanta Limited, National Industrial Corridor Development Corporation (NICD) Limited, Tata Steel and Essar Ports Ltd covering Rail infrastructure development, maintenance of tracks, a logistics plan, DPR for Rewari project, training, awareness and preparation reports about PRT technology, development of ropeway, smart mobility and improve port efficiency. The Ministry's communique also said that "The Ministry of Ports, Shipping, and Waterways is also in process of finalising more than 400 MoUs to be signed in conjunction with the summit." These MoUs are focused on attracting investment, skilling, and generating employment in the sector apart from streamlining the process of ship manoeuvring. More than 44 CEOs and international participants from the USA, Russia, Denmark, Brazil, Japan, Sweden, Singapore, the Netherlands have confirmed participation.
Maritime India Summit 2021 Logo
At the margins of this summit, India will celebrate 'Chabahar Day' on March 4, 2021, and Afghanistan, Armenia, Iran, Kazakhstan, Russia and Uzbekistan will participate. On May 23, 2016, Iran and India had signed an agreement worth USD 85 million to develop the Chabahar Port in south-eastern Iran. Ports Shipping and Waterways Minister Mansukh Mandaviya announced that India sent a second tranche of equipment valued at USD25 million on March 22, 2021. The port is located in the Gulf of Oman and provides an alternative route for trade between India and Afghanistan. The Chabahar port is a key connectivity project to boost trade ties among India, Iran, Afghanistan, and Uzbekistan. Till January 31, 2021, about 123 vessels had berthed at the terminal and approximately 13,752 TEUs and 18 lakh tonnes of bulk/general cargo had been handled there.
India has already proposed Chabahar to be part of the International North-South Transport Corridor (INSTC) connecting Mumbai and Moscow. INSTC is a 7200-kilometre ship, rail, and road route for moving freight between India, Russia, Iran, Europe and Central Asia. The members of this INSTC project are India, Iran, Russia, Azerbaijan, Kazakhstan, Armenia, Belarus, Tajikistan, Kyrgyzstan, Oman, Syria, Turkey, Ukraine, and Bulgaria (observer). India has invited Afghanistan and Uzbekistan to be part of this alliance and use the port. India Foreign Minister S. Jaishankar said "Chabahar Port has not only emerged as a commercial transit hub for the region but also facilitated the delivery of humanitarian assistance. India has utilised Chabahar Port to ship 75,000 metric tonnes (MTs) of wheat as humanitarian food assistance to Afghanistan in September 2020. India also assisted Iran to fight the worst ever locust invasion in the last 25 years by supplying 25 MTs of Malathion in June 2020 through Chabahar port. Besides India, several transhipments from Russia, Brazil, Thailand, Germany, Ukraine, and the UAE have already gone through this port."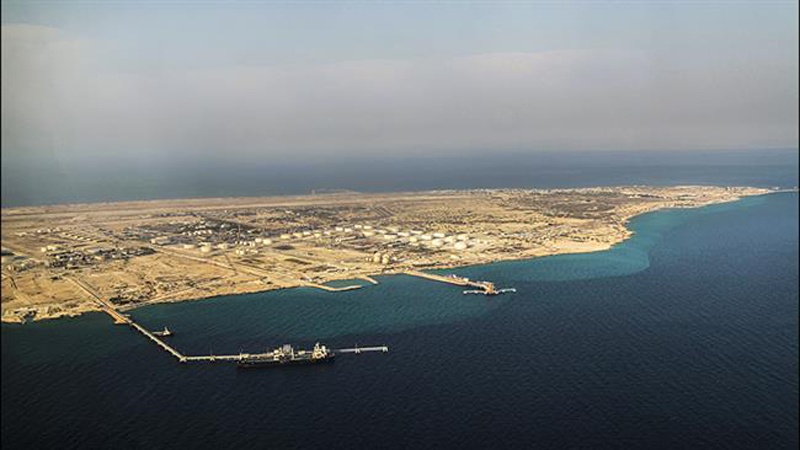 The Chabahar Port
Meanwhile, Uzbekistan has invited India to be part of the International connectivity summit focussing on Economic, Cultural, security from July 15-16 in its capital Tashkent. This is the first conference that brings the leaders of Central Asia and South Asia together with a goal of refreshing historical ties. The summit will also invite delegations from Russia, Iran, China, the US, and the EU. In increased high-level exchanges between the two countries, connectivity has been the focal point and Chabahar has been enabling conversation. After the Dec 2020 virtual summit between Prime Minister Narendra Modi and Uzbek President Shavkat Mirziyoyev, a core group was formed involving India, Iran, and Uzbekistan. Uzbek Ambassador to India, Dilshod Akhatov said that Chabahar is an "important route" for connectivity for bilateral trade and "for our regions." During the December 2020 virtual meeting, Uzbekistan expressed its intent to join the INSTC. Akhatov said that the main goal of the conference is to "elevate the cooperation between two regions" that are contiguous with "close historical ties." This he said will be "mutually beneficial" "in areas like economic, trade, investment, transport, innovations and technologies, culture, tourist exchanges and security areas."
India and Uzbekistan will hold military exercises Dustlik-2 from March 9-21 at Chaubatia, Uttarakhand. Modi has visited Uzbekistan twice (2015, 2016) and Mirziyoyev has also visited twice (2018 and 2019). Uzbekistan also hosts two private Indian universities. The Bukhara State Medical Institute has a branch at a university in Noida. Indian state Gujarat and Uzbek region Andijan have signed an MoU for cooperation and another such MoU between Haryana and Fergana are anticipated. Since an air bubble between the two countries exists during these pandemic times, Indian Council for Cultural Relations Chief Vinay Sahasrabuddhe visited Uzbekistan as part of a cultural exchange programme.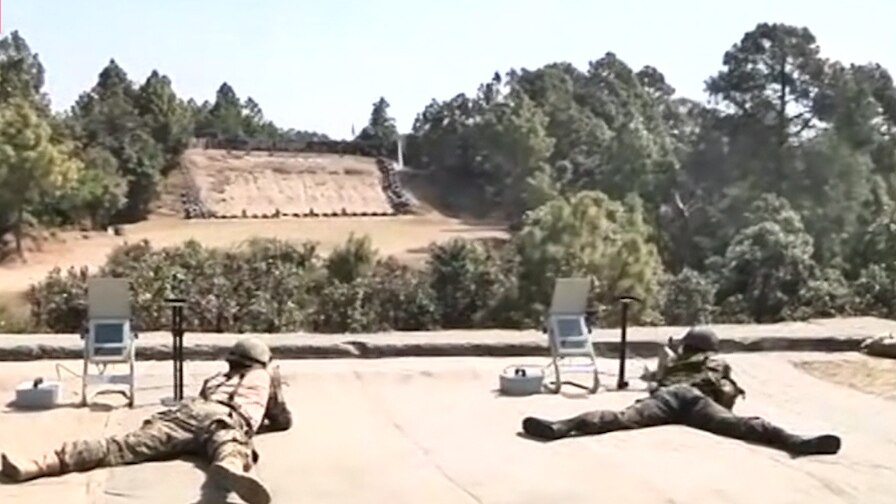 Dustlik-2 exercises with India and Uzbekistan